A North Central Anatolian Subdistrict in XV Century: Mecitozu
Keywords:
Corum, Mecitozu, 15th century, Alevi, Bektashi
Abstract
Mecitozu, today a district of Corum, is located in the North Central Anatolia. The region, that include Mecitozu, has been home to Hittite, Roman, Byzantine, Seljuk and Ottoman civilization throughout history. Being on the route to Kayseri, Sivas, Tokat and Samsun, the region became a centre of attraction. This position of the region shows its effect during the arrival of Turks to Anatolia. Therefore, an effective exodus of nomadic Turkmens to Mecitozu had occurred since the XI century. The settling of these nomadic Turkmens has paved the way for the establishment of some zawiyas. They were established and developed over time particularly in the villages of Balim Sultan, Elvan Celebi, Sheikh Kutluca and Ilyas. Some of these zawiyas were founded by Bektashi order. These zawiyas, about which we obtained the first information from the cadastral record books, continued to exist in financial and administrative terms until the dissolution of the Ottoman Empire.
The first cadastral record book, that we were able to detect in the archives of the Mecitozu region, is dated 1482. Although this record book contains information about some villages and the land tax shares of the subdistrict, there are no detailed information. It seems that a source of this nature was prepared only three years later, in 1485. With reference to the record books mentioned in the study, we aim to present the Mecitozu region with its financial, administrative and socio-cultural dimensions in the XV century. Besides, we found some important information in the record books about zawiyas, many of which were established by Bektashi order. It is a very important matter to discuss the zawiyas that played an important role in the resettlement policy of the Ottoman Empire, in the case of Mecitozu, and to reveal how much the zawiyas have contributed to the settlement of the region. Briefly, in the paper, we will touch on the very colourful pages of Mecitozu, such as its population and settlement structure, the number of villages and hamlets in the XV century within the problem of the effect of tekkes and zawiyas to this situation, their places toward tekkes and zawiyas and their financial, cultural relations, the first efforts to acquire a home for settlement or agricultural purposes, life occupations, manufacturing and tax policy.
Downloads
Download data is not yet available.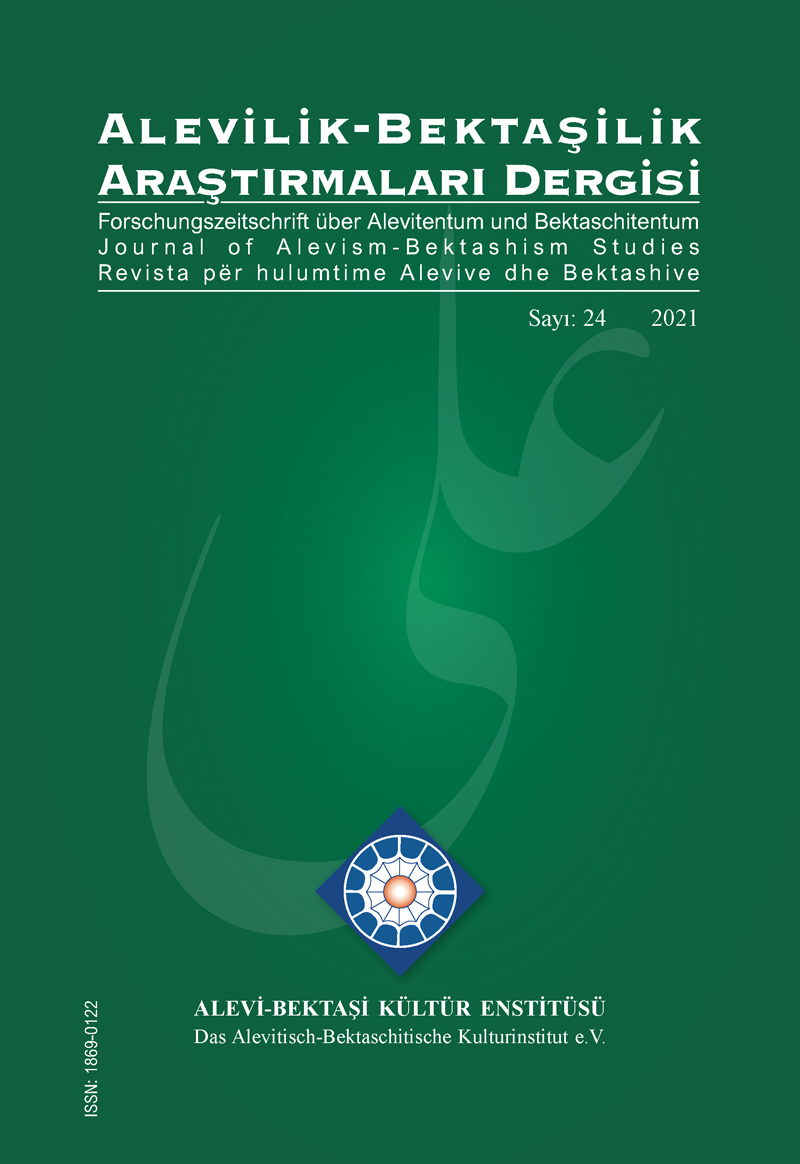 Downloads
How to Cite
[1]
Alandağlı, M. 2021. A North Central Anatolian Subdistrict in XV Century: Mecitozu. Journal of Alevism-Bektashism Studies. 24 (Dec. 2021), 73–113. DOI:https://doi.org/10.24082/2021.abked.333.