Categorization Of Thrace Bektashi Melodies And Their Relations With Eurosia Environs
Abstract
Ethnomusicology- anthropology, which is effective in folk music studies and which has high financial power is a more powerful trend. Comparative study method which focuses on musical analysis has started to gain its power again. I tried to give an example for it in this article. This article is not about the social and cultural aspects of Bektashism. It is just a study of compara- tive analysis of their songs which is only a small part of their cultures. My primary aim is to show the basic melodies that can successfully represent most of the melodies. Another aim of mine is to make a comparison between the music of some peoples who have regional and historical ties with Bektashis. I hope that this ar- ticle will help to better understand the secular and mystical music of Thrace Bektashis, and to place this music among other music types.
Downloads
Download data is not yet available.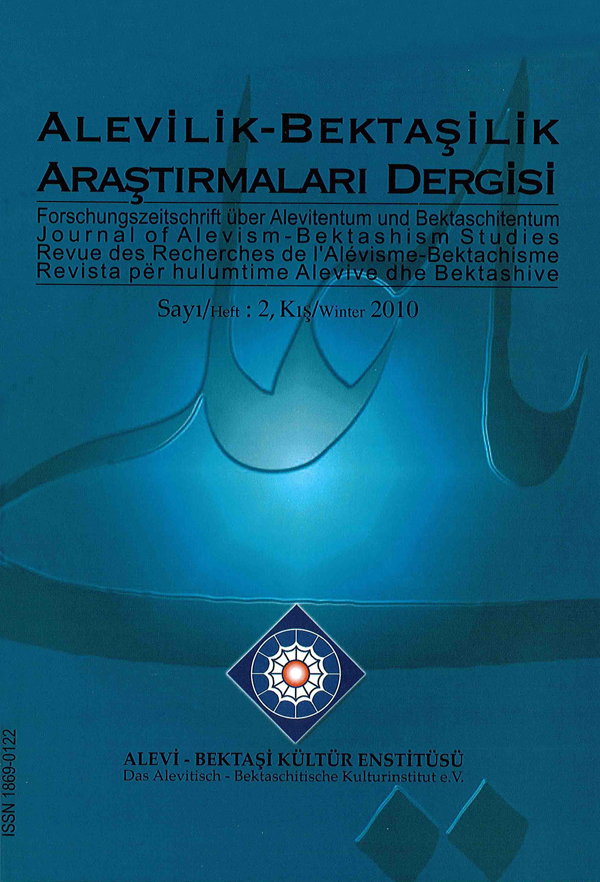 Downloads
How to Cite
[1]
Sipos, J. 2010. Categorization Of Thrace Bektashi Melodies And Their Relations With Eurosia Environs. Journal of Alevism-Bektashism Studies. 2 (Jun. 2010), 36–48. DOI:https://doi.org/10.24082/abked.2010.02.003.
License
Copyright (c) 2010 Journal of Alevism-Bektashism Studies
This work is licensed under a Creative Commons Attribution-NonCommercial-NoDerivatives 4.0 International License.