Haci Bektaş's Journey From Khorasan To Anatolia According To The Vilayetname
Esra Doğan

Tahran University
Keywords:
Hacı Bektaş Veli, Khorasan, Vildyetndme, Nishabur, Sulucakarahöyük
Abstract
This research examines the journey of Hacı Bektaş Veli to Sulucakarahöyük according to the Vildyetndme (Hagiography) - It is con.fined to the voyage from Nishapur to Sulucakarahöyük, taking into account the cities he visited on his journey. Hacı Bektaş Veli travelled to Anatolia in a traditional manner following the caravan route of that era. Hence this work is the .first one to focus on this matter. The visited cities still exist to this day.
Downloads
Download data is not yet available.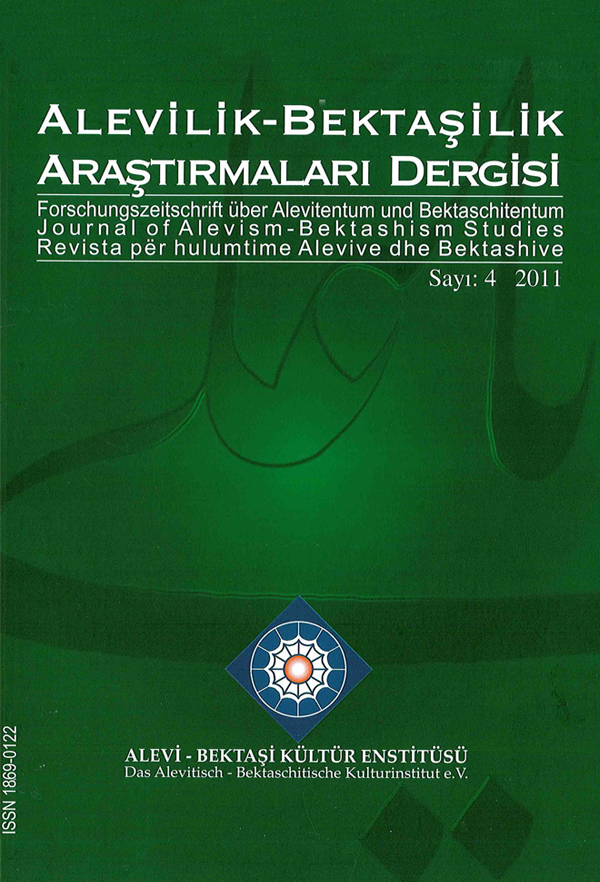 How to Cite
[1]
Doğan, E. 2011. Haci Bektaş's Journey From Khorasan To Anatolia According To The Vilayetname. Journal of Alevism-Bektashism Studies. 4 (Dec. 2011), 58-82. DOI:https://doi.org/10.24082/abked.2011.04.002.